Sign up for the latest recipes, cooking tips and news from the Yard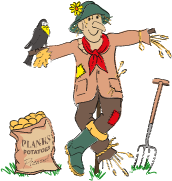 Plank's Farm Shop is based at the Old Potato Yard, Lydeway, just 4 miles south east of Devizes. The shop has a great reputation for offering a fantastic selection of local produce as well as delicious gourmet treats.

Our own made on the farm range includes ready meals, quiches, pies, soups, salads, cakes and deserts all made by our team of chefs in our large kitchen.
We also have a wide range of fresh fruit and vegetables, bread from Hobbs House Bakery, milk, cheese, eggs, yoghurts, charcuterie, tinned goods, store cupboard items and lots, lots more! Please see our shop page for more details of the brands that we stock and for a video overview of the shop.